This week I will channel a little more Mother Teresa in everything I do.
I will not gossip, and I will give someone an unexpected compliment.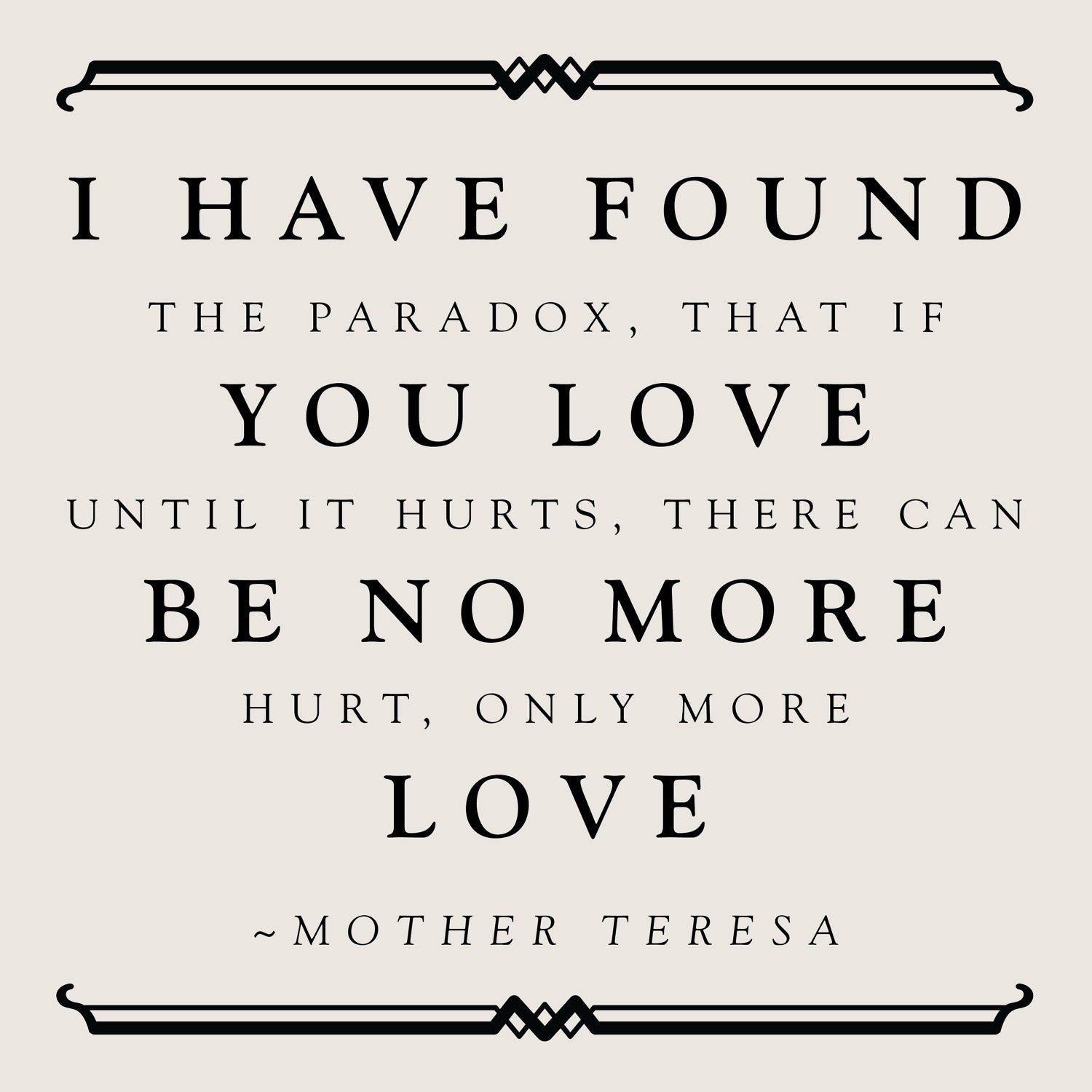 I will fearlessly give love to many people.
I will pray for someone who feels lonely and unwanted.
I will call a friend I haven't spoken to in too long.
I will have patience with my children, especially when I tell them for the third time to put their shoes on.
I will smile – as I drive, as I run errands, while I work out, and especially at myself when I am looking in the mirror. If you smile enough it is inevitable that you will start to feel happy.
I will remember that fixing my own flaws is more important than worrying about the flaws of others.
I will try.