I think that sometimes it is very nice to say I love you with jewelry. John knows this, and in fairness he knew this long before he proposed. Poor John… If you agree, I have created a nice little SentimentaLIST of some baubles and bargains you might want to pass along to whoever it is that will be spoiling you this Valentine's Day. And yes, I do know that it is nothing more than a Hallmark holiday. And no, I do not expect John to buy me jewelry on Hallmark holidays. But a girl can always dream can't she?????
So simple, and yet it says it all…
Endless combinations. I like that it is dainty, but the letters seem solid.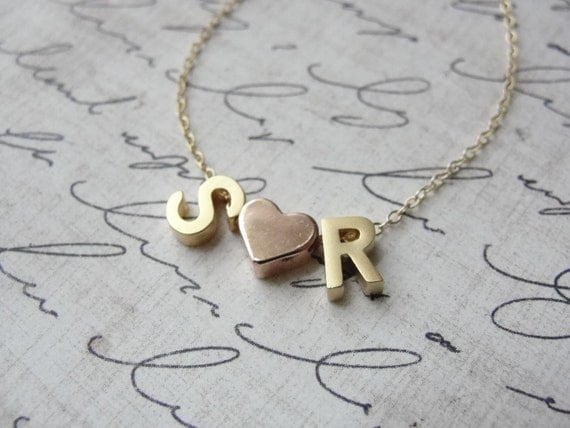 I would wear these with a simple black cocktail dress right now or an all white jeans ensemble all summer long.
This piece is very current in emerald green (Pantone's official color of 2013). Perfect to dress up jeans and a simple sweater for winter days on the go.
I love that these studs can add a little edge to an otherwise understated look. I usually wear simple earrings and make a statement with necklaces and bracelets.
This braided band is perfect for stacking on the right hand or for wearing on days when you want to change it up from your wedding ring. It still says "I am taken."
I adore the combination of light blue and gold. Moonstone is having a major resurgence. It's uniqueness makes it a talking piece.
Temple St. Clair at Mitchells/Richards
This necklace adds a bit of whimsy to a simple tee. Perfect for day or great for layering with other necklaces at night over a black sweater and leather leggings.
Cupid's arrow. Need I say more?
I ended with just a little something for the man in your life – lest we forget that it is in the giving that we truly receive.