These works by Jim Westphalen have been haunting me ever since we stumbled upon them in a gallery in Manchester, VT. Vermont is a special place for our family, and much of our time in VT during the warmer seasons is spent visiting local swimming holes and small farms. In his most recent series, Vanish, Westphalen focuses on old barns and buildings in Vermont that are disappearing, literally falling into the landscape they were once built upon. There is a serene feeling to many of the works, peaceful and sometimes slightly sad. I imagine each building as a person – old and gray, yet still dignified – holding on and standing their ground despite the elements that batter their walls, and the undergrowth that climbs their sides. The works I saw were almost four feet across and four feet tall. Mounted on the wall, I almost felt like I could have walked onto the canvas and been right there on the site where Westphalen was working. They are well worth seeing in person if you should ever get the chance.  I am confident you will enjoy his work as much as I do.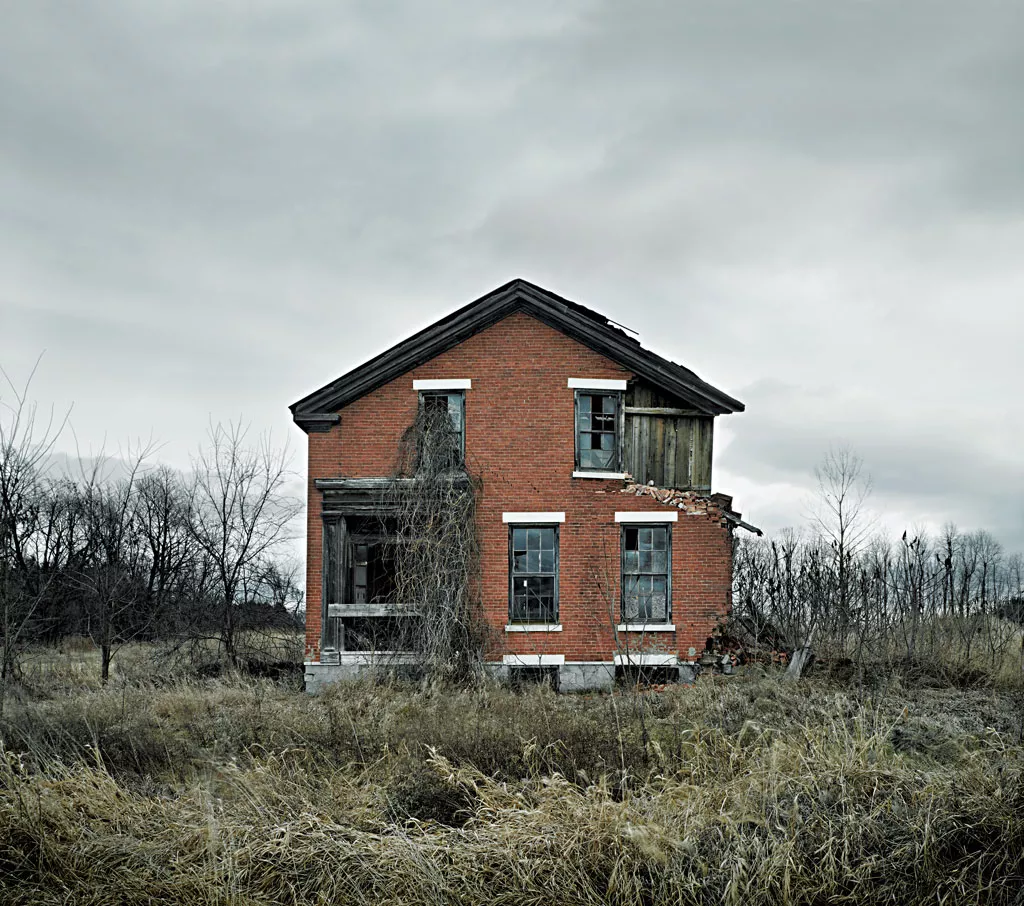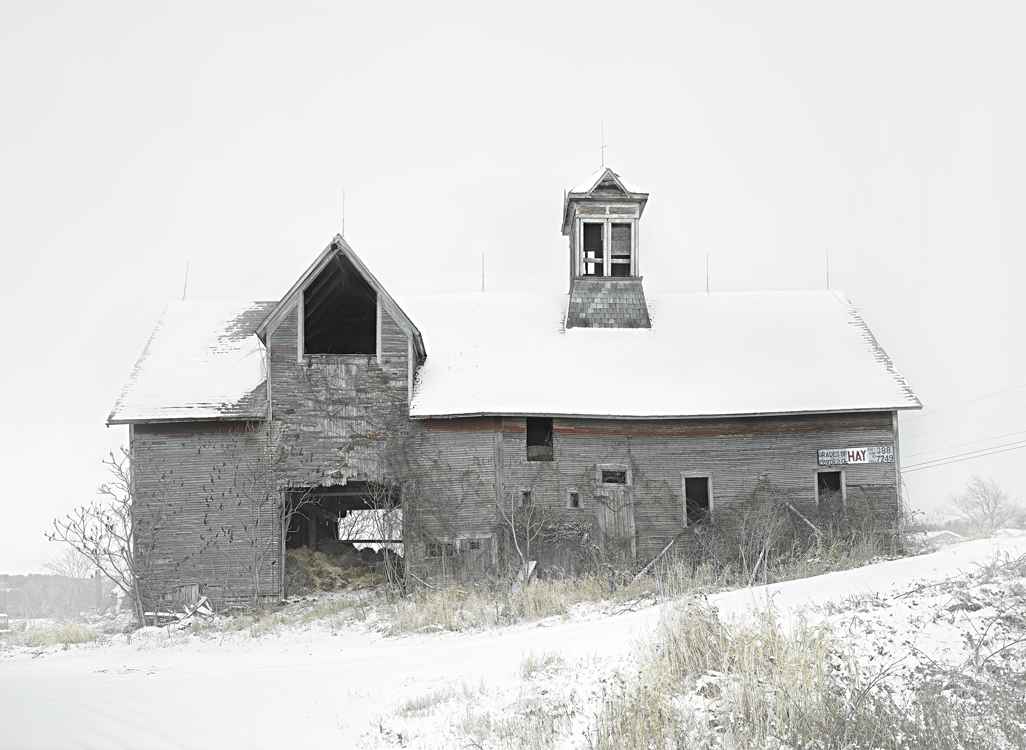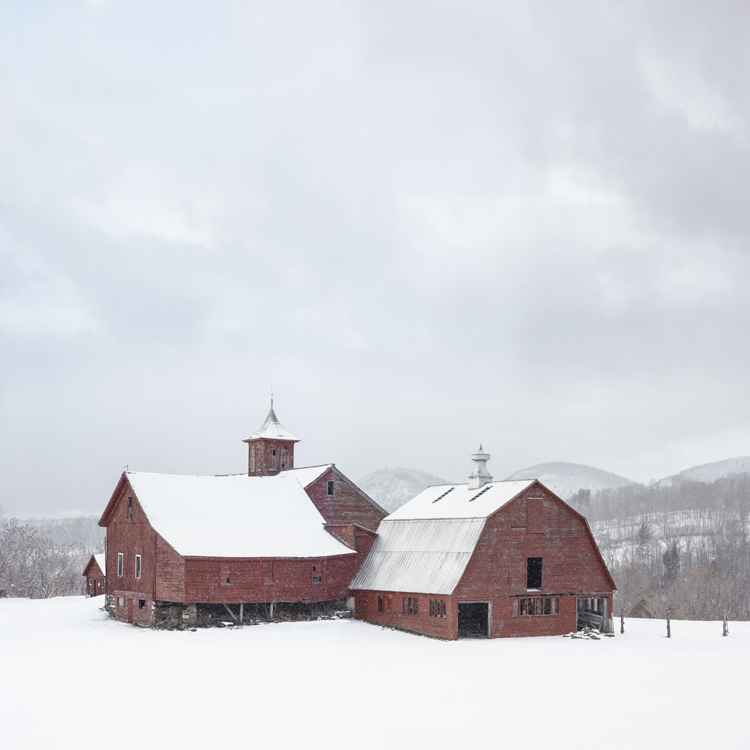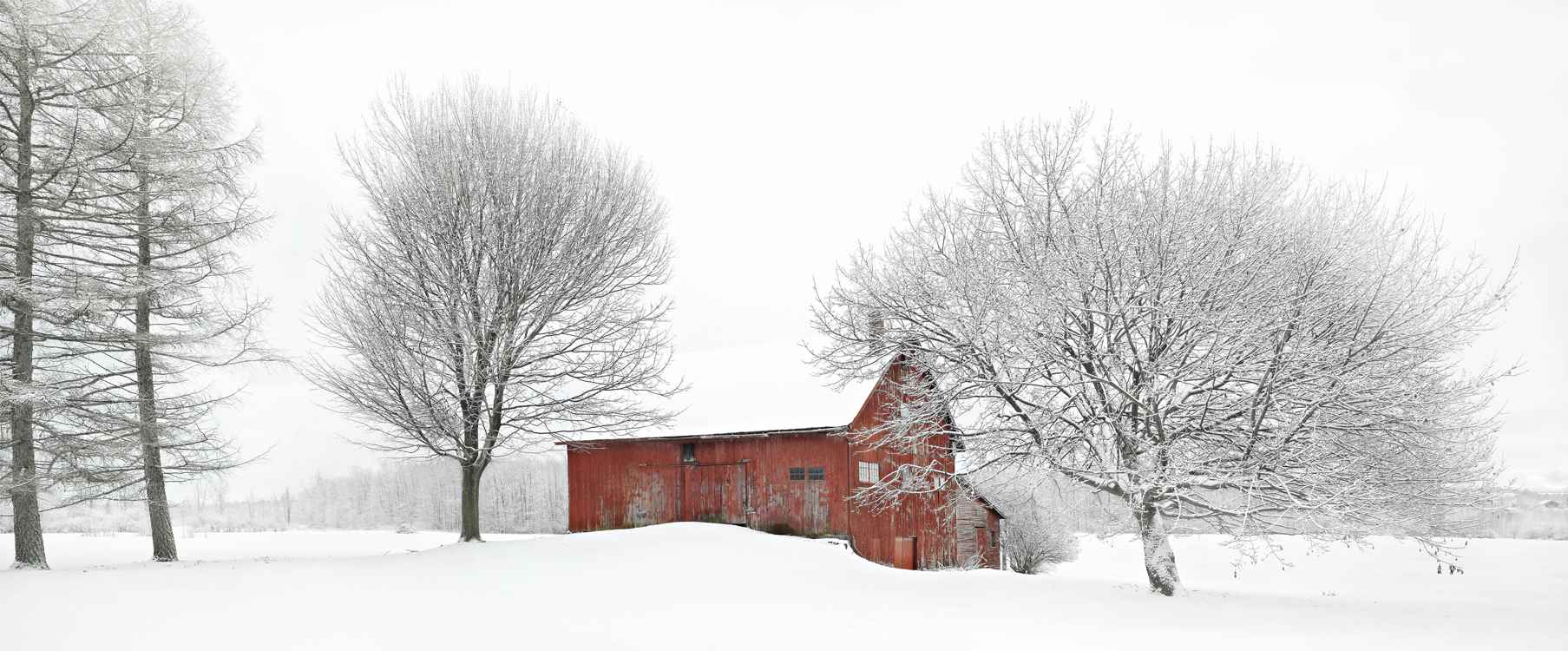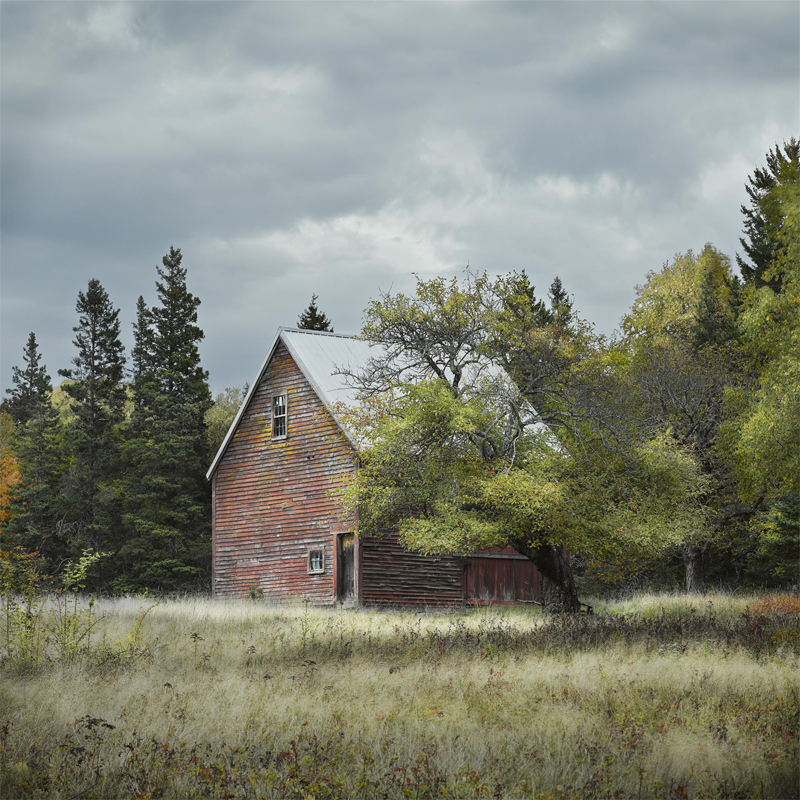 Q&A with Photographer Jim Westphalen
What is your background career-wise? 
A bit of a complicated story… Largely self taught, I've been a professional photographer for over 30 years. Born and raised on Long Island, New York, in 1996 I moved to Vermont to be closer to the rural landscape that I love.
I went to college to become a marine biologist and got bitten by the camera bug my freshman year – detour #1. Started my career in photography shooting portraits/weddings and pretty much anything to make a buck with my camera – I was hooked. In the early 80s I joined a portrait studio, but after 3 years of shooting high-end New York weddings, Bar Mitzvahs, etc, I got so burned out, I didn't even want to look at a camera. I then acted upon a longtime passion for woodworking and became a furniture maker out in the Hamptons on Long Island – detour #2. After 3 years, I very much missed photography, and knew this was to be my career. I've made a good living as a commercial photographer since, specializing in architecture and interiors, hospitality (resorts/hotels).
Fast forward 2017 – While very busy with my commercial clients, I had been building a fine art body of work over several years – a different type of landscapes with images that center around the disappearing iconic rural structures in Vermont and the northeast. Since then, I've gained representation with 3 art galleries and apparently have struck a chord with these photographs. This body of work is entitled Vanish.
How do you choose your subject matter?
For the Vanish series, finding my subjects is the first challenge. It involves much time driving back roads, talking with locals (I could do a book on these fun anecdotes alone), visiting town clerks and historical societies. Once I arrive at a potential location/structure, there are many elements that have to align: The structure itself has got to be aesthetically interesting, whether architecturally speaking or in a particularly interesting state of decay  – it needs to "speak" to me. The light, season and weather are of utmost importance. Rarely do I come upon a structure and photograph it there and then. It most often means returning to the location many times in order to capture the feeling/mood that I want to convey to the viewer. Too many times I have returned to a location months later only to find ruin or that the land is being cleared for some other purpose. It's a perpetual race against time and the elements.
VT is a location where much of your work was created. Why that state?
Very simply – this is home and there are an abundance of barns and other rural structures that are disappearing right in my own backyard.
For me there is a subtle sadness to some of the "Vanish" works. What emotion were you hoping to stir with this collection?
I feel these images celebrate not only what these buildings once were (and the people who toiled on the land), but what they have now become. To me, there is so much beauty in the decay – the gentle sway of a sagging porch, the rich textures of peeling paint or old barn board, a simple structure lying snowbound in the middle of an overgrown pasture – an artist's dream.
In an emotional sense, my hope is that people will be encouraged to appreciate what we have for this brief moment in time. That it would motivate us to connect with our older generation and those who know the history of the landscape before they too are no longer with us. And that we would simply treasure these structures now, for sadly most will eventually succumb and fold into the soil on which they were built upon, taking their stories with them.
However, while heartbreaking to watch these icons vanish, this is also a story of hope. For amongst the decay there are also success stories of rebirth. There are those individuals and organizations who go to great lengths and expense to save, repair and restore these treasures. Vanish celebrates these stories as well.
Where can people find your work?
My work is available through the galleries that represent me here, and directly through my website here. ALSO, my new book entitled Vanish: Disappearing Icons of a Rural America is now available for sale here.
Do you ever work on commissions if people have a location they would like photographed?
I do occasionally work on commission – there are many out there who treasure their structures the way in which I do.
What are you working on next?
Images of one of the most beautiful places on earth – the coast of Maine.
Favorite camera for aspiring artists?
There are far too many options out there to name just one favorite. I use a vintage 4×5 view camera adapted for digital capture for my current work.