A few months back, in the midst of Hurricane Sandy, my appendix decided it no longer wanted to live within the confines of my body. That was a heck of a night. Another long story for another time. Preferably a time when we are sitting together with a BIG glass of wine… It was a doozy. Back to the aformentioned appendix. Surgery was fine and the recovery was manageable, but afterwards my stomach was having some issues. You all know what I mean by that. ISSUES. I needed to eat to rebuild my energy, but I also didn't want to eat too much since my irritated bowel system was not quite up and running right after surgery.
(If you have had abdominal surgery, you know what this is all about.)
That's when I decided to alter what I was eating until things had "settled down" within. I took myself to Wholefoods and bought a days worth of Blueprint Cleanse juices. 2 green, 1 red, 1 gold, and 1 white. They tasted pretty good (although very sweet) and were gentle on my fragile inner ecosystem. They felt easy to digest, and yet I wasn't really hungry between drinks. I am not saying we all need to live on liquids alone, but every so often it is a good idea.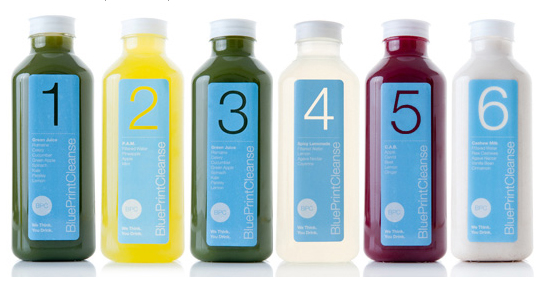 (The expensive but tasty juices are also sold on Fresh Direct)
My relationship with Blueprint was doomed from the start. I am thrifty, bordering on cheap, and I have a hard time justifying a $60+ meal plan per day. That being said, every now and then I will get a Blueprint green juice for breakfast. This is NOT your average dirt-tasting wheatgrass. It really is a nice way to start the day. The real kicker is that Blueprint made me want to try juicing myself. My little brother will be pissed when he reads this because he encouraged me to juice long ago. Sorry Kevy, I just wasn't ready. Now my curiosity was piqued.
(Where is Hamilton Beach anyway?)
Enter The Hamilton Juice Extractor. This big guy has been sitting in my closet since the late 90s. Mari, was it once yours? Sarah, perhaps you bought it? No matter. I have had it in the closet (yes, I admit to being a hoarder) for more than 10 years so the laws of the seas now declare that it is mine.  I pulled it out today, dusted it off (READ, did a super hot wash in the sink), and JUICED some stuff. I threw in a large bunch of Kale (chopped in smaller parts), half an apple, 5-6 small carrots, a half glass of water, and some fresh squeezed OJ (my guilty pleasure in life). And then VOILA!
From this angle it all looked right on track.
From this angle it looked very suspect. So suspect that I gasped. My 4 year old looked up from her Leap Pad and asked, "What's wrong Mama?" I quickly recovered. "Nothing Em. Mom just made some yummy juice. Want to try?" She looked my way, saw the juice, and quickly declined. Darn it! She was on to me… I am not afraid and I knew that hiding below that bubbly, murky, greenish/orangish surface there was goodness. I added a 1/4 cup of fresh pressed apple cider, a handful of big ice cubes and drank. It was good people. Really good. Keep in mind – I do eat weird healthy stuff on a regular basis.
(The Final Product)
So there you have it. I am convinced that juicing is cool. I will try and do it a couple times a week. If you want to try but are scared, come over. I'll share.
Yes, Kevin. I finally juiced.